The Board of Directors
Mark (Omprakash) Classen, President
Omprakash was a school principal for over 13 years. Previously, he taught middle school students at the Salt Spring Centre School and also worked for five years in remote aboriginal communities. He is a passionate advocate of First Nations perspectives. In his former career, he was a designer and builder specializing in fine carpentry. He also managed an Internet service provider on Salt Spring (Raven Net) in the early 1990's. Omprakash has a Masters degree in Curriculum & Instruction (UVic) and Bachelors in Arts Education and Studio Fine Arts (UBC). Mark is a long-term student of ashtanga yoga and curious about all forms of spiritual development and community. He is a founding member of the Salt Spring Centre of Yoga.
Glenda (Bhavani) Chlopan, Treasurer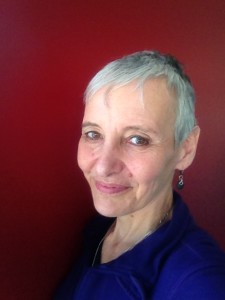 Bhavani welcomes the opportunity to again contribute to the Dharma Sara Society and the Salt Spring Centre. Having served on both the Board and the Land Committee in the Centre's first decade when she lived at the Centre, she was impressed with what the collective efforts of so many have brought to the Society's projects. In watching the focused efforts of new groups of Karma Yogi's at the Centre, she remembers how graced she was to have lived and studied Yoga at the Land under Babaji's guidance; in those times, she acted as a program hostess, health practitioner, and gardener/labourer. She also had the opportunity to send her children to the Centre school while she worked there as a bookkeeper and an extracurricular teacher. Her background as a music promoter, crisis counselor, and language teacher to immigrants and refugees has given her experience with people and their projects that she continues to offer to the Society.
Natasha Samson, Member at Large
Natasha is a student of Salt Spring Centre, where she completed her YTT.  She now is a teacher for the YTT program as well as other workshops and getaways, along with attending and assisting with the annual retreat. Her journey through yoga started back in 2003, during university, having several life events leading her to the Centre, a place she calls home. The Centre has enriched her life and she is eager to nurture the community's relationship and promote the Centre so to build and strengthen the community to enrich the lives of others. Natasha resides in Vancouver and teaches corporate and personal yoga classes in both asana and pranayama and meditation. She also works at a sustainable building consulting firm and provides guidance to clients on energy and water efficiency for both new and existing buildings. She has been acting as a project manager for 8 years and leader and mentor for 5 years. Natasha has a bachelor's degree in Mechanical Engineering from Dalhousie University.
Meera Bennet, Member at Large
Meera Bennett is a lifelong member of the Salt Spring Centre. She grew up running wildly in the fields around the Centre, and went to school at the Centre school. Meera taught yoga for many years, until family life eclipsed her ability to both teach and have a yoga practice of her own (yoga practice won out!) Meera has a BA in English and a Juris Doctor, both from UBC. Meera lives in Vancouver with her family, and works as a lawyer for the provincial government where she advises on policy issues, and has a busy litigation practice. Meera also volunteers for a number of other organizations, including Access Pro Bono and West Coast LEAF.