The Board of Directors
Mark (Omprakash) Classen, President
Omprakash was a school principal for over 13 years. Previously, he taught middle school students at the Salt Spring Centre School and also worked for five years in remote aboriginal communities. He is a passionate advocate of First Nations perspectives. In his former career, he was a designer and builder specializing in fine carpentry. He also managed an Internet service provider on Salt Spring (Raven Net) in the early 1990's. Omprakash has a Masters degree in Curriculum & Instruction (UVic) and Bachelors in Arts Education and Studio Fine Arts (UBC). Mark is a long-term student of ashtanga yoga and curious about all forms of spiritual development and community. He is a founding member of the Salt Spring Centre of Yoga.
Glenda (Bhavani) Chlopan, Vice President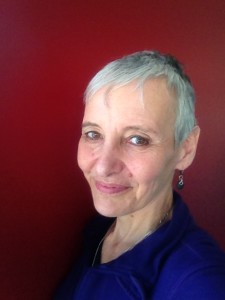 Bhavani welcomes the opportunity to again contribute to the Dharma Sara Society and the Salt Spring Centre of Yoga. Having served on both the Board and the Land Committee in the Centre's first decade when she lived at the Centre, she was impressed with what the collective efforts of so many have brought to the Society's projects. In watching the focused efforts of new groups of Karma Yogis at the Centre, she remembers how graced she was to have lived and studied Yoga at the Land under Babaji's guidance; in those times, she acted as a program hostess, health practitioner, and gardener/labourer. She also had the opportunity to send her children to the Centre school while she worked there as a bookkeeper and an extracurricular teacher. Her background as a music promoter, crisis counselor, and language teacher to immigrants and refugees has given her experience with people and their projects that she continues to offer to the Dharma Sara Satsang Society.
Sid Filkow, Treasurer
Sid is one of the original founders of the Dharma Sara Satsang Society and the Salt Spring Centre of
Yoga. As well, he participated in the establishment of the Salt Spring Centre School and for many years
served on its board of directors. Sid resided at the Centre for many years where he raised his family,
worked and assisted in its administration. Probably his greatest contribution to the Centre is his creation
of Latte Da! and the "Sid's Special" bagel sandwiches served at the Annual Community Yoga Retreat. He lives on Salt Spring where he writes and practices law and family mediation.
Sean Crabtree, Member at Large
Shyam has grown up with the Salt Spring Centre of Yoga since Day 1 and is currently serving as a Board Intern and Rezoning Committee Vice Chair. He grew up in the lap of Babaji, met his wife while doing KY at the Centre, and later was married here. He co-produced the Jewel In The Jungle short film about Sri Ram Ashram, and co-coordinated the Annual Community Yoga Retreat in 2017. Last year, Shyam moved his family to Salt Spring Island to be closer to and more involved with the Centre.
Meera Bennet, Member at Large
Meera Bennett is a lifelong member of the Salt Spring Centre of Yoga. She grew up running wildly in the fields around the Centre, and went to school at the Centre school. Meera taught yoga for many years, until family life eclipsed her ability to both teach and have a yoga practice of her own (yoga practice won out!) Meera has a BA in English and a Juris Doctor, both from UBC. Meera lives in Vancouver with her family, and works as a lawyer for the provincial government where she advises on policy issues, and has a busy litigation practice. Meera also volunteers for a number of other organizations, including Access Pro Bono and West Coast LEAF.